The Mandalorian silver armor and Baby Yoda
---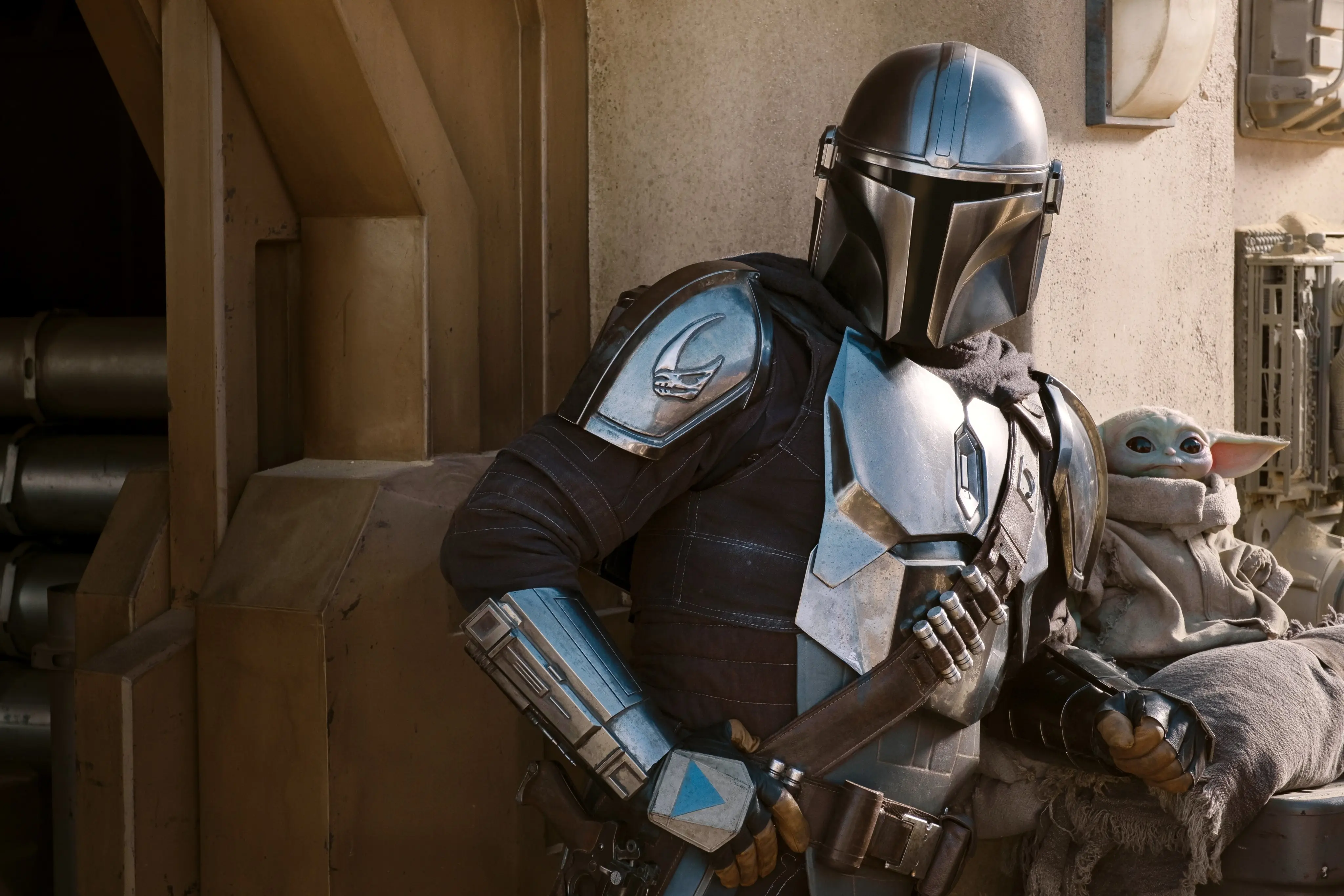 After the adventures and misadventures of Mando and Baby Yoda in the first two chapters of The Mandalorian's season 2, both of them need to sit down and rest a bit somewhere where the locals don't want to cut them up. With that premise, and with the one of fulfilling their previous assignment and their commitment to "Mrs. Frog", Razor Crest will arrive to a new location where one of the most established beliefs in the Star Wars galaxy will be more or less demolished regarding the "mechanical" capabilities of one of the most representative species of the galactic imagination.
But as far as we're concerned, the break for Din Djarin and Baby Yoda will have to wait, because it won't be long before they'll be involved in another bunch of those we like to see so much. In fact, it's been a recurring theme since the first season, and it alludes to something that Greef Karga warned Din Djarin about in the third episode of The Mandalorian, in addition to the fact that we've already seen it in some scenes from this season's Star Wars series.
And so... BOOM! When the situation for Command and Baby Yoda seems desperate is when the cavalry will take action. There are still many surprises in the series, so we don't want to reveal anything about who will help the Mandalorian and Baby Yoda create a good wallpaper and get out of the rut.
Other wallpapers of The Mandalorian
---